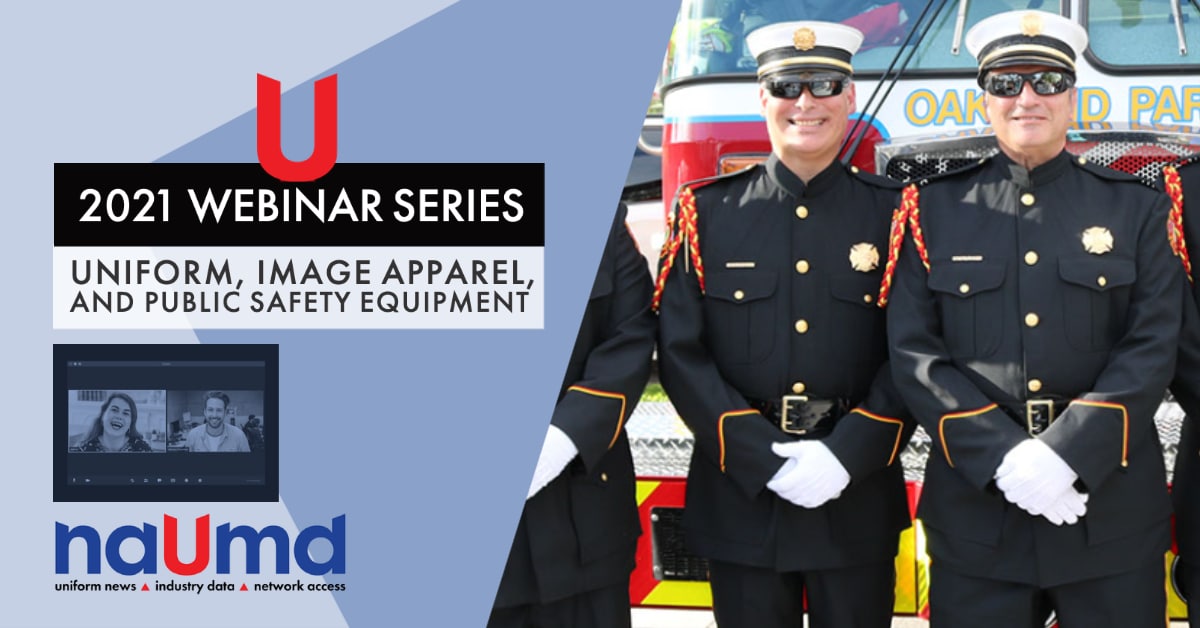 Welcome to the
NAUMD 2021 Webinar Series,
an educational year-long event. The manufacturers, retailers, distributors, and associates of the NAUMD share their best practices with each other, and the uniform, image apparel, and public safety equipment industry.
All webinars are free to attend.
A conversation with Dr. Matthew Hardwick, President & Chief Executive Officer Resinnova Laboratories
Hosted by Ben Favret Founder & Chief Executive Officer of VESTEX Protects.
This discussion will:
Discuss occupations that are at greatest risk for exposure to microbes and contaminated fluids despite the use of Personal Protective Equipment (PPE).
Show how apparel and uniform worn in these jobs can acquire, retain, and transmit germs.
Address the differences in antimicrobial and antiviral test methods for uniforms and apparel and understand methods that simulate real-world worst-case scenarios.
Dr. Matthew Hardwick is a thought leader in the field of infection prevention in the healthcare environment of care and is an expert in antimicrobial surface technologies. He has 20 years of academic research experience, at Georgetown University where he completed his PhD in Cell Biology, and at Johns Hopkins University, where he completed 2 postdoctoral fellowships, one in the Bloomberg School of Public Health and the second in the James Buchanan Brady Urological Institute. Dr. Hardwick's last academic appointment was with the MedStar Health Research Institute where he worked on numerous research initiatives including the use of antimicrobial surfaces in clinical healthcare environments. He is widely published, including several articles on the use of antimicrobials in clinical environments and the role of microbial surface contamination on infection rates in clinical settings.
DAY: Thursday, September 16, 2021
TIME: 1:00 PM CST
COST: Free
Sponsored by the North-American Association of Uniform Manufacturers & Distributors in cooperation with Klopman International
Join us for a webinar presentation featuring four experts in the Arc Rated (AR) and Flame Resistant (FR) areas of the uniform industry. These leaders represent four companies who help supply millions of workers with textiles, testing labs and apparel that feature flame resistant performance.
We asked the panelists to discuss recent developments and innovations in the areas of both arc-resistant and flame-resistant protective apparel.
What is happening and what does the future hold for AR and FR manufacturing and styles?

The past 60 years have evolved from Cotton Treated to Aramid to Blends in FR. What is next?

Will more public safety and other segments adopt AR and FR, and to what extent, in their uniform specifications?

What are the updates in the regulations being issued?
Our expert panelist speakers are:
ARCWEAR
Brian P. Shiels
Line Service Manager
Arcwear.com
BULWARK
Derek Sang, QSSP, IASHEP (CSHEP)
Technical Training Manager
bulwark.com
GLENGUARD
Richard Lippert
QSSP| Vice President, Technical Sales
glenguard.com
HB PROTECTIVE WEAR
Sven Holst
COO
hb-online.com
LION
Karen Lehtonen
VP, Innovation and Product Development
lionprotects.com
DAY: Thursday, September 30, 2021
TIME:
LOS ANGELES 7:00 AM PST
NEW YORK 10:00 AM EST
RIO DE JANEIRO 11:00 AM
LONDON 3:00 PM GMT
BERLIN 4:00 PM CET
DUBAI 6:00 PM GST
MUMBAI 7:30 PM IST
BEIJING 10:00 PM CST
COST: Free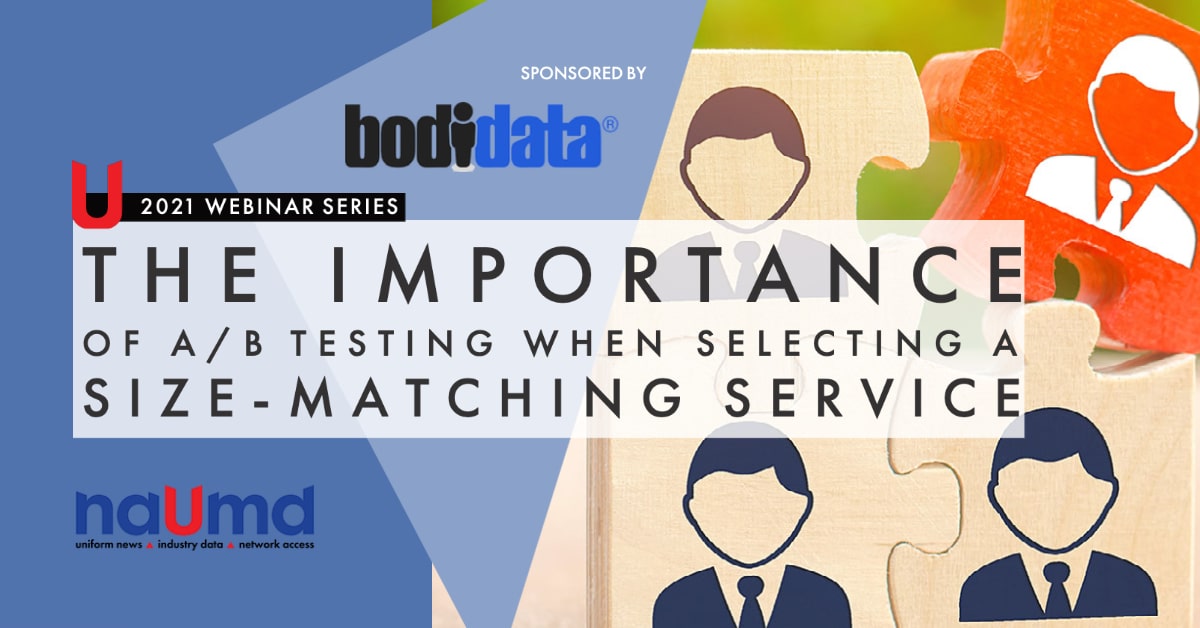 Size-matching technology offers to replace traditional manual, labor intensive and error-prone processes. Providers promise a range of benefits including reduced costs and lower returns.
Some make it sound easy.
But Size-Matching is a nascent industry, and providers have not established reliable track records. It is essential to do rigorous testing, to ensure the solution delivers what is promised, before committing an essential part of your business strategy to a third party.
This webinar explores how to compare sizing technologies, the criteria to consider and setting a plan for testing.
DAY: Thursday, October 7, 2021
TIME: 1:00 PM CST
COST: Free