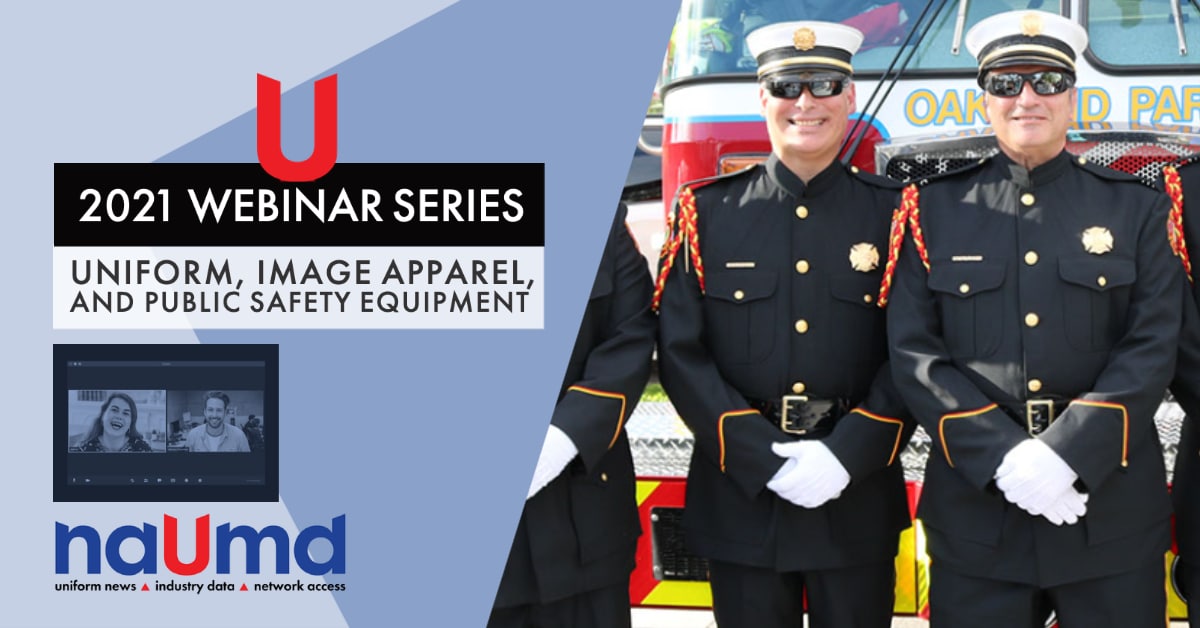 Welcome to the
NAUMD 2021 Webinar Series,
an educational year-long event. The manufacturers, retailers, distributors, and associates of the NAUMD share their best practices with each other, and the uniform, image apparel, and public safety equipment industry.
All webinars are free to attend.
Sign up for a series of three quick webinars on the topic of sizing and sizing technology. Sign up once and attend some or all of the series.
Here is what each weekly 30-minute webinar will cover.
------
December 2, 2021
Measure Accurately
Body Measurement Tech – Measure up to 60 Wearers per Hour
Learn about alternative body measurement options that cater to different business strategies and customer preferences.
Different circumstances of sizing a workforce require different measurement technologies to optimize the comfort and efficiency of the sizing experience. Customers and wearers have unique needs and preferences when it comes to the sizing technology. Join us to learn more about the different sizing technologies available on the market today, and how they can revolutionize any sizing process.
------
December 9, 2021
Match Skillfully
Size-Matching – Much more than a Size Chart
Successful size-matching requires the knowledge and leverageable capability to match each unique 3D body shape to a garment's detailed 2D product specifications.
With no real standardization in sizing, it can be difficult for wearers to make an informed decision as to which size would best suit their unique body, leading to costly returns and dissatisfied customers. Any size-matching solution must consistently recommend the optimal size for all body shapes and sizes, for simple and complex clothing styles.
------
December 16, 2021
Manage Wearer Expectations
Ready-to-Wear – It's Not a Custom Fit
It is essential to manage customer expectations or there will be unnecessary returns.
Customers may think size-matching technology will deliver a more custom fit. The optimal RTW fit isn't custom, but if the customer understands they have the best fit, they won't return it. Informing your customers about their fit and engaging in a feedback process can have a transformational impact on the customer experience and improve the process for the uniform provider.
DAY: Thursday, December 2, 9 & 16, 2021
TIME: 1:00 PM CST
COST: Free