UNIFORMS, EQUIPMENT & MORE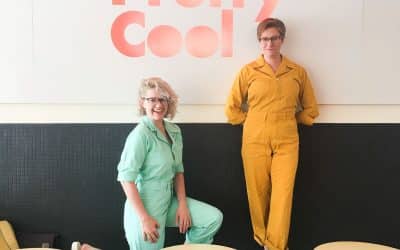 At renowned Philadelphia restaurant Fork, owner Ellen Yin spent $17,500 in 2019 dry-cleaning the chefs' jackets and uniforms. This year the chef whites are gone, and so are the cleaning bills. It's another way the pandemic has changed the profile of the restaurant...
read more
With more food and restaurant chains turning to TikTok and social media to drive buzz, merchandise has developed into a powerful tool to spread awareness and reach younger consumers. Yahoo Finance did a breakdown of some of the most offbeat fast food "fits" from...
read more
MANUFACTURING, TEXTILES, AND MORE
Block Bindings & Interlinings announced last week the merger of its company with MSB Prestige, Inc. The consolidation became effective February 8. The two companies will continue under the name Block Bindings & Interlinings Ltd, MSB Prestige has a vast...
read more
Livinguard announced last week that the U.S. Environmental Protection Agency (EPA) has approved the hygiene-technology company's patented self-disinfecting textile (EPA Reg N. 95700-2). Livinguard's new textile is effective against Gram negative and Gram positive...
read more
MARKETS, SERVICES, AND MORE
Merchants know that it's more expensive to acquire new customers than retain existing ones. Plus, loyal customers do more than make repeat purchases. They talk about the business and its products, driving more shoppers. So it makes sense to shift some of your...
read more
For the first time in more than 20 years, Burger King announced a brand-new logo, along with new packaging, uniforms, and signage. But Burger King isn't the only big company unveiling a fresh new look this year. Other companies have already done the same. General...
read more