NAUMD MEMBER BENEFITS
The North American Association of Uniform Manufacturers and Distributors (NAUMD) is a non-profit trade association established in 1932 and dedicated to advancing the interests of uniform, image apparel and public safety equipment companies. 
Our members are the manufacturers, suppliers, retailers, dealers and distributors of uniform fabrics, clothing, footwear, accessories, and equipment. NAUMD members are responsible for outfitting tens of millions of end-users, professionals and individuals who require uniforms, image apparel and equipment as part of their job every day across North America.
We continuously collect industry news to share.
UNIFORM NEWS & AWARDS
The NAUMD is the leading news and award center for everything uniform and career apparel
The Pulse is a weekly email publication exclusive to the NAUMD and is widely considered to be the best source of news and information related to the uniform industry. NAUMD members are given priority access to the placement of company news and product announcements. Don't miss an issue, subscribe here.
NAUMD Awards are the pride and joy of every uniform, image apparel, and public safety supplier who has received one or more. These registered trademark awards are presented annually under the well-known Image Of The Year Awards, Best Dress Public Safety Awards, Innovation Awards, Lifetime Achievement Awards, and Rising Star Young Leadership Award. The process to nominate recipients is easily accessible, competitive, and available to all members.
The Insider offers news, events, and information not available to the general public. The NAUMD sends this monthly newsletter with news stories and information about industry-related issues of special interest to our members.
We systematically distribute industry statistics.
INDUSTRY DATA
The NAUMD is a leading data center for uniform related research and product information.
NAUMD Library is a growing resources center for members. In 2021 we will be launching an extensive collection of research articles, documents, presentations and videos.
The digital portal will assist company executives, management team members and those on the front line in the sales and marketing of uniforms and career apparel.
We strategically connect companies with each other.
NETWORK ACCESS
The NAUMD is a leading networking center for companies, executives, and working professionals.
NAUMD Convention & Exposition is an annual event for the association, and has been well attended for decades. The show offers unparalleled access to the c-level executives, owners and managers of hundreds of North American uniform companies. There are over 80 supplies with exhibit booths and a host of programs produced on providing networking opportunities.
Webinars & Virtual Events are becoming a core offering of the NAUMD. The association is hosting multiple events a month in 2021. There are plenty of opportunities for companies to sponsor and present webinars to the community of NAUMD members and followers.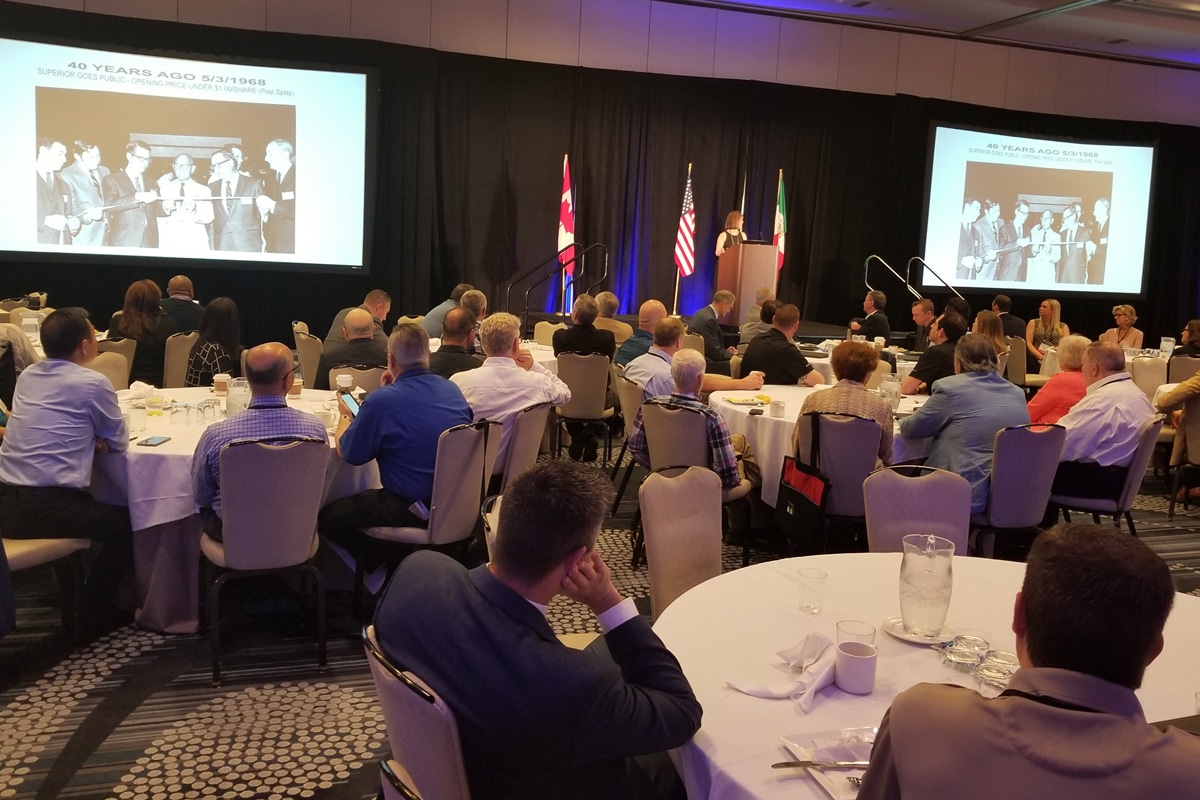 RETAILER OR DISTRIBUTOR
Firms that are principally engaged in direct sales to the end-user, and purchase for resale the majority of their uniform items, on the basis of annual sales to the uniform industry.
COST: $500 USD
MANUFACTURER
Companies that are engaged in the manufacturing of uniforms, image apparel, and equipment items for resale to distributors and/or end-users.
COST: $1,000 USD
ASSOCIATE
Companies that supply ingredient products (piece goods, mills, trim, etc.) and services to the uniform industry.
COST: $1,000 USD
Use the new user box to enter register and join today.
Complete the form and email or mail it back.