NAUMD,
Network Association of Uniform, Manufacturers
And Distributors
welcome
Learn More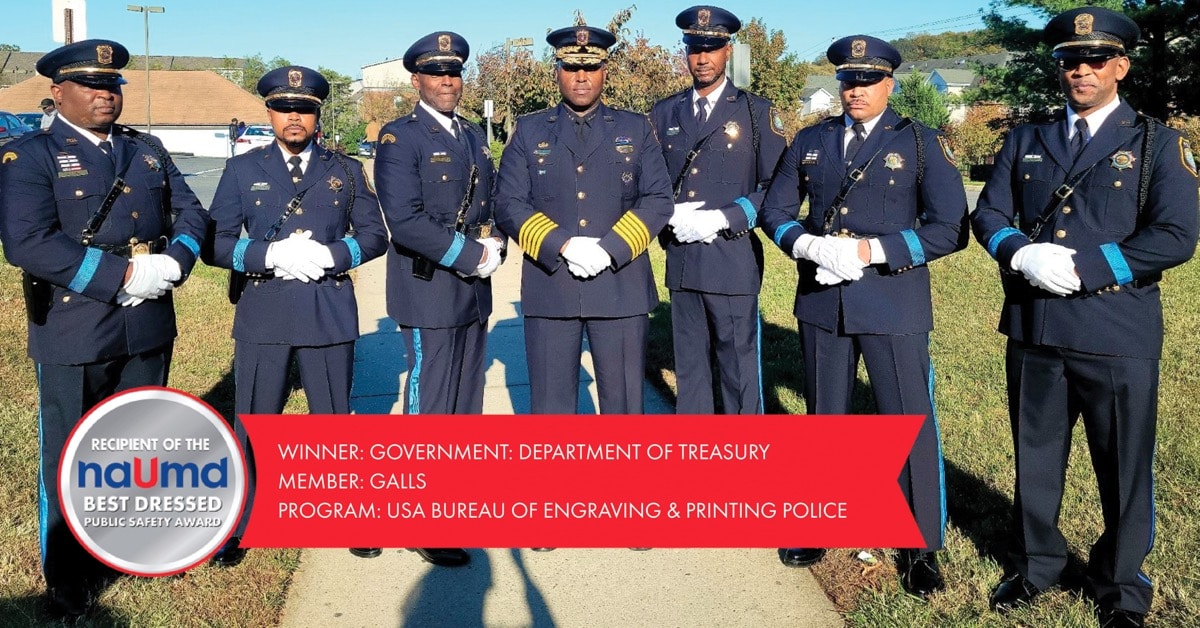 300 REGISTERED ATTENDEES
151 COMPANIES
64 EXHIBITORS
8 COUNTRIES
REVIEW THE
2022 CONVENTION
View Official Guide
We believe heroes wear uniforms.
Click Here
Watch the opening video from our 2021 NAUMD Convention & Exposition.
Uniforms
Since 1932, the NAUMD has been a leading voice and networking organization for those companies involved in the manufacture and sale of uniforms, image apparel and workwear.
Image Apparel
The Image Apparel Institute division of the NAUMD promotes the manufacture, sale, and brand awareness of image, identity apparel worn every day by millions of workers.
Public Safety Suppliers
The Public Safety Suppliers and Retailers division of the NAUMD promotes the manufacture, sale, and brand awareness of equipment and accessories used every day by millions of workers engaged in public safety.
Uniform News
We aggregate, curate, and deliver uniform industry-related news to our members on a weekly basis.
Industry Data
We offer members access to information by and about uniform industry members, manufacturers, distributors, and products.
Network Access
We are a community-focused association, producing events, meetings, and networking opportunities among members.
July 7, 2022 3:00 PM CST USA
Head to toe uniform sizing in an accurate, efficient and cost effective manner
Taking the measurements of a uniform shopper from head to toe is a time consuming process. And errors result in returns, additional costs, environmental impact, and more.
As the uniform industry hunts for technology solutions to this, there is an Australian company that brings an award winning solution to the market. Bodd 3D Solutions is working with uniform companies to minimize the time it takes and the costs involved in measuring uniform wearers.
July 14, 2022 1:00 PM CST USA
Uniform Dealer Training: Workwear Considerations Season By Season
This webinar will explore how workwear may be adjusted to assist workers on a seasonal basis.
Industrial occupations face temperature, safety, visibility and other challenges depending on geography and seasonal variations.
We will look at how a uniform distributor can specify and recommend workwear that meets the needs of the wearer any time of the year when it comes to safety and comfort.
Sponsored by Berne Apparel
August 4, 2022 1:00 PM CST USA
AI Body Modeling: Best Practice To Avoid Needing Reps for Sizing, Size Run Samples, and Product Returns
Are you curious how AI Body Modeling technology is being used by apparel brands and retailers like Canada Goose, Men's Wearhouse and Fire-Dex? They use body data to reduce returns, boost conversion and enable data-led product design.
This webinar will look at how uniform companies can simultaneously reduce fit-related returns while streamlining employee reorders. One model explored is where a shopper answers four to six simple questions to receive a contextualized smart size recommendation.
Uniforms, whether for public safety, medical, industrial or corporate, strengthen the structures of organizations today. Workplace uniforms are associated with enhancing brand awareness, but they of course go beyond this. The uniforms establish and support a business...