NAUMD,
Network Association of Uniform, Manufacturers
And Distributors
welcome
Learn More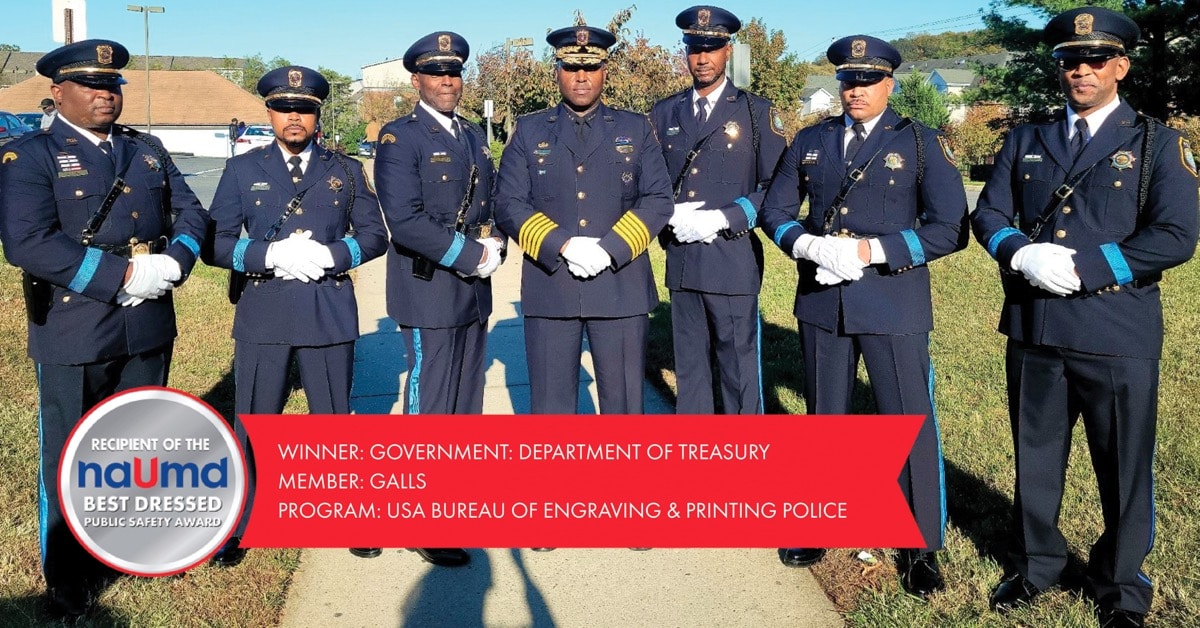 300 REGISTERED ATTENDEES
151 COMPANIES
64 EXHIBITORS
8 COUNTRIES
REVIEW THE
2022 CONVENTION
View Official Guide
A Revolutionary Patented Technology to Keep People Visible and Safe
Click Here
Coming Soon.
Be the First to Know!
We believe heroes wear uniforms.
Click Here
Watch the opening video from our 2021 NAUMD Convention & Exposition.
Uniforms
Since 1932, the NAUMD has been a leading voice and networking organization for those companies involved in the manufacture and sale of uniforms, image apparel and workwear.
Image Apparel
The Image Apparel Institute division of the NAUMD promotes the manufacture, sale, and brand awareness of image, identity apparel worn every day by millions of workers.
Public Safety Suppliers
The Public Safety Suppliers and Retailers division of the NAUMD promotes the manufacture, sale, and brand awareness of equipment and accessories used every day by millions of workers engaged in public safety.
Uniform News
We aggregate, curate, and deliver uniform industry-related news to our members on a weekly basis.
Industry Data
We offer members access to information by and about uniform industry members, manufacturers, distributors, and products.
Network Access
We are a community-focused association, producing events, meetings, and networking opportunities among members.
Oct 27, 2022 10:00 AM CST
Uniform, accessory and equipment companies all sell products that have significant amounts of data and information associated with them. There are SKU details, descriptions, specifications, decorations, images, sell sheets, certifications, and so much more.
Further, all manufacturers and distributors in the image apparel, public safety and workwear categories have multiple stakeholders in their supply chain routinely looking for product information. There is a need for companies today to utilize technology that assists with Product Information Management (PIM), Digital Asset Management (DAM), and information workflows.
This webinar will examine how uniform and equipment sellers can:
Remove manual processing and automate the flow of your product information
Improve the speed and quality of everything you do related to documents, images, manuals, certificates.
Import, export and schedule product data through all sales channels; wholesale, retail, eCommerce, etc.
Ensure a consistent customer experience across all touch points
Presented by Pimberly, a global platform used by companies such as Staples, Marshalls, and others.
Nov 3, 2022 10:00 AM CST
Social compliance has been evolving rapidly since its inception a little over two decades ago, with the past two years, in particular, bringing about significant changes.
This session will provide an overview of the recent history and focus on the modern landscape, looking at how current expectations of significant stakeholders – from shareholders to governments to investors to consumers – are resulting in effective social compliance practices being absolutely critical for business success.
Considerations must be made for:
Compliance with Laws and Workplace Regulations
Prohibition of Forced Labor
Prohibition of Child Labor
Prohibition of Harassment and Abuse
Compensation and Benefits
Hours of Work
Prohibition of Discrimination
Health & Safety
Freedom of Association & Collective Bargaining
Environment
Customs Compliance
Security
About the presenter:
Avedis H. Seferian, President and CEO of Worldwide Responsible Accredited Production (WRAP). Seferian joined WRAP in 2004 and became its President and CEO in 2012. He has extensive knowledge of social responsibility issues within the highly complex worldwide supply chains of the apparel, textile and footwear sectors. A recognized expert in the area of social compliance and responsible sourcing, Avedis was named by Assent Compliance as one of the Top 100 Corporate Social Responsibility Influence Leaders for 2020. He often speaks on topics in this field at different forums around the world.
Pincroft, the largest textile dyer, printer and finisher in the United Kingdom, developed a new camouflage pattern for the Dutch Ministry of Defense as part of their Defensie Materieel Organisatie's (DMO) 'STRONG' programme that aims to supply combat clothing and...